Structural Appraisals of houses and buildings and Structural Reports
We frequently carry out Specialist Structural Investigations of houses and buildings for prospective purchasers, often after a surveyor's report has identified structural defects.
It should be noted that the term "Structural Survey" may be interpreted in a number of different ways but has no legal definition.
Professional bodies such as the Construction Industry Council ( CIC ), the RICS and the IStructE therefore recommend that the term " Structural Survey " is not used.
Different types of survey are described in the CIC pamphlet " Definitions of Inspections and Surveys of Buildings". Unless otherwise noted, surveys carried out by Tottenham & Bennett are either
a) An Elemental or Specialist Structural Investigation
which is carried out where concern exists over specific parts of, or defects in, a property or
b) An Investigation of the Structure prior to alteration
Here are some buildings which we inspected and advised on.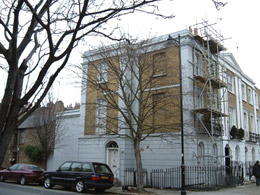 Gibson Square, London N1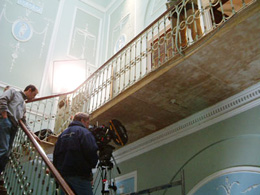 33 Portland Place London W1